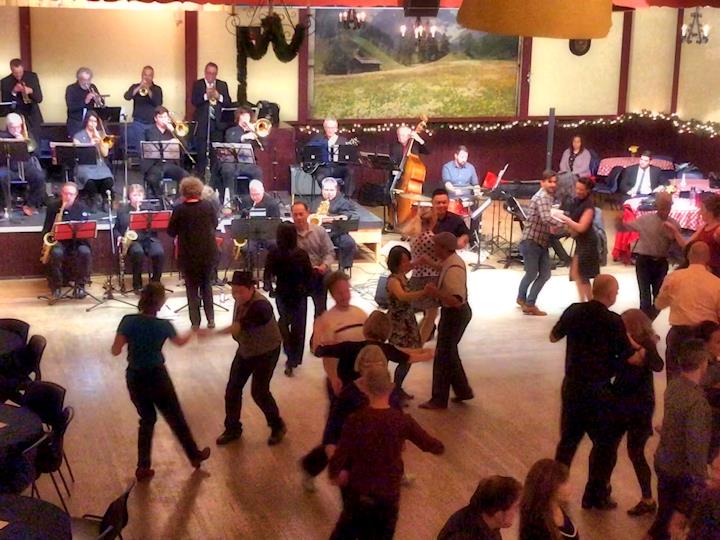 Kick off the summer with another swinging dance at the Alpen Club!  The Impressions Big Band is back with vocalist Peter Juric to entertain you with selections from Swing Era dance band greats like Artie Shaw, Glenn Miller, Count Basie, Duke Ellington, and Benny Goodman.  We'll also have Latin favorites, contemporary pop tunes, and recent additions to our Ray Charles repertoire.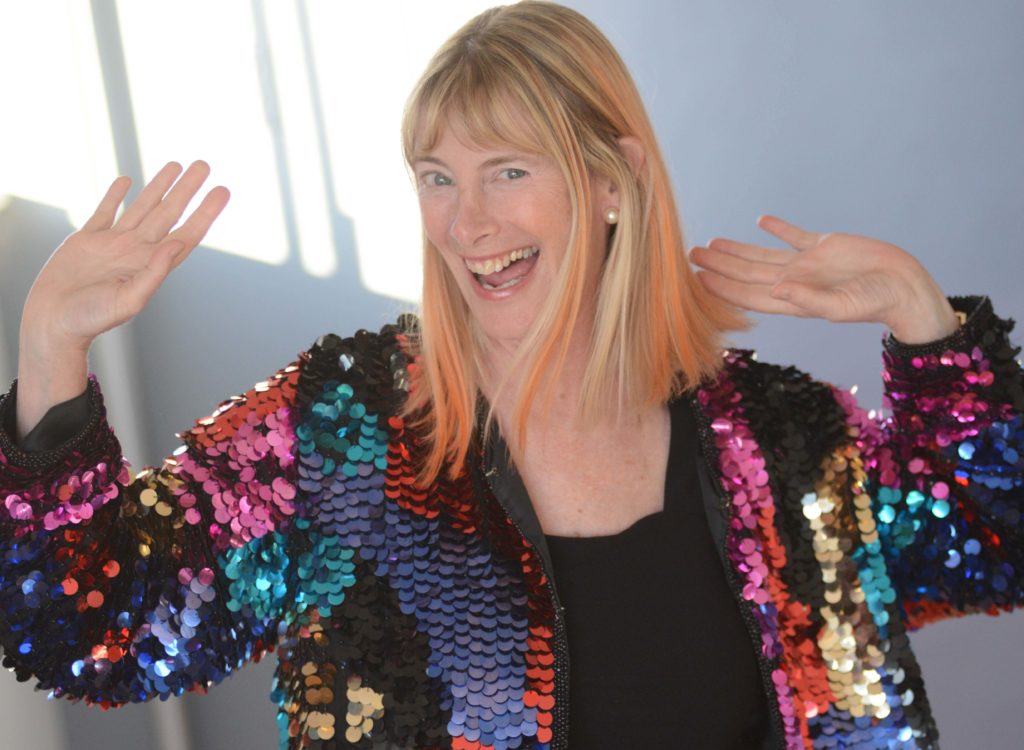 Dance Lesson With Maria
Before the music starts, dance instructor extraordinaire Maria Morlin will lead a lively one-hour lesson that focuses on the spirit of swing dance style Lindy-Hop. Maria will guide you in 8-count steps: basic, Lindy Circle, Lindy-Hop Basket, the Flip Flop, Swing Out, jazz moves, and the famous Charleston. She'll show you how to modify steps so you can add your own special flavour to the dance.
Maria has trained in a variety of swing styles, including East Coast, West Coast and Lindy-Hop. She's won awards in ballroom dance competitions and performed jive and jazz with a couples' dance formation team and all-girl chorus line. She's also taught dance aerobics for many years. Maria believes that everyone can catch the rhythm and dance in no time, with just a little joyful guidance to get started. Dancing with Maria will put a smile on your face!
UPDATE: Maria will be joined by Sorya Sean Serei. Sorya is an accomplished swing and tap dancer in Vancouver dance circles, and he'll be demonstrating the lead steps.
We're thrilled by the swing dance community's support for live big band music, and we're looking forward to seeing many of you on June 7th.
Get your tickets online at Eventbrite.
About The Alpen Club
The Vancouver Alpen Club features one of the best dance floors in Vancouver (it's big and on springs, like the Commodore Ballroom). The bar features an assortment of German beer and wine, and you can also grab a delicious German meal at the restaurant downstairs (don't forget to reserve – it's a popular dinner spot!).

Sign Up for Emails About Impressions Events