Get your weekend started off right with some great music, food and drinks!
Please join us at the Cottage Bistro on Friday, May 6th for an evening of big band jazz with the Impressions Big Band.  The Impressions Big Band features an eclectic repertoire that spans the full range of big band music, from the classics to contemporary charts by local composers and arrangers. The band is directed by Jill Townsend, the renowned local composer, arranger and leader of the Jill Townsend Big Band.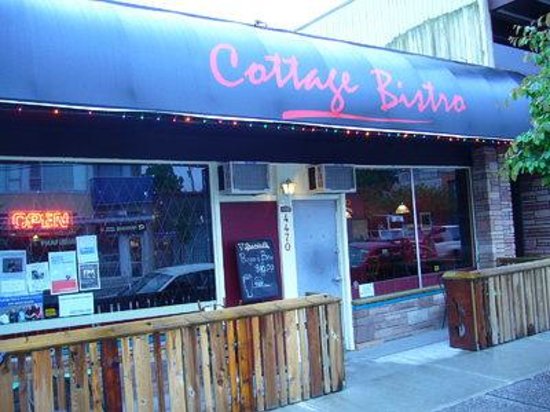 Impressions is one of two community bands operated by the Arokis Centre of Music Society, a non-profit educational organization founded by Vancouver music legend Ray Sikora.  Based in Vancouver, the Arokis Centre of Music Society is a registered non-profit organization that provides an environment for musicians young and old to perform Swing, Latin and Jazz big band music under the guidance of professional musical directors.
Details
Cottage Bistro
Music starts at 8 pm
4470 Main Street
Vancouver, B. C.
V5V 3R3
(604) 876-6138