Featuring the Impressions Big Band and special guest vocalist Peter Juric.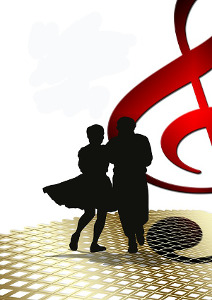 Dust off those dance class steps on a huge dance floor, with *live* swing music played by the 18-piece Impressions Big Band. Vocalist Peter Juric will join the band as guest artist.
The Impressions Big Band features an eclectic repertoire that spans the full range of big band music, from the classics to contemporary charts by local composers and arrangers. Impressions is one of two community bands operated by the Arokis Centre of Music Society, a non-profit educational organization founded by Vancouver music legend Ray Sikora.
Peter is a dynamic soulful singer with a gift for making some of the greatest songs of all time entirely his own. A superb "front man" and trumpet player, Peter knows how to bring a party to life and is especially good at connecting with his audiences. Peter has been a featured performer for CBC radio, PGA Golf Classic, Princess Cruise Lines, Vancouver Expo 86, Spain Expo 92, and regularly performs for Charity Galas, Festivals and Special Events.
Date: November 1st 2015 (All Saints' Day)
Time: 7 – 10 PM
Location: The Hall at 1739 Venables
Snacks and cash bar will be available
Tickets: $10 at the door
Advance ticket sales
• In person – Britannia Community Centre at 1661 Napier Street, Vancouver
• Over the phone – 604-718-5800
• Online 
Planning to attend?  Let us know on Facebook