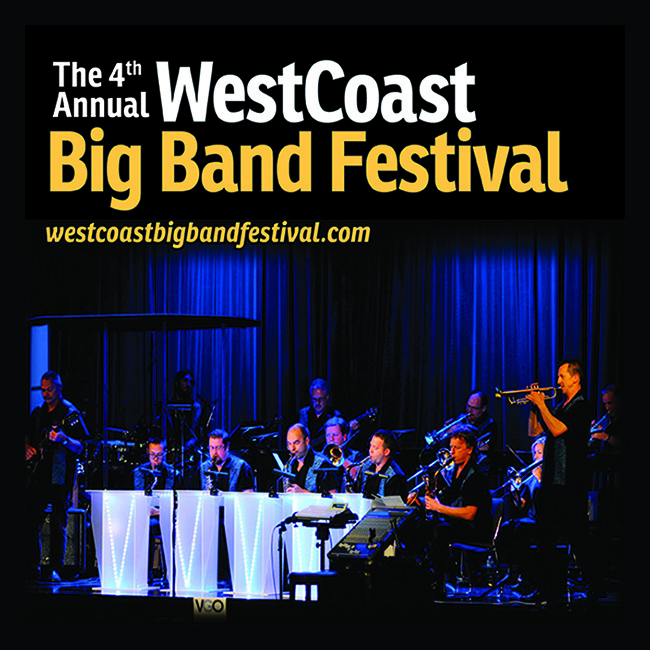 November 16-18th, 2018
Northwood United Church
8855 156th Street, Surrey BC
Impressions Set at 4 PM, Saturday Nov. 17
Urbana Set at 5 PM, Saturday Nov. 17
westcoastbigbandfestival.com
Both Impressions and Urbana will be performing at the 4th Annual WestCoast Big Band Festival, happening November 16-18 at Northwood United Church in Surrey BC.
The WestCoast Big Band Festival is the premier performance, networking, and educational event for community big bands in the Vancouver area. This year the Festival will showcase 16 Lower Mainland bands performing everything from traditional swing to modern jazz/funk/metal fusion to Disney classics. Evening shows feature award-winning professional guests and Rising Star artists. Musicians at all levels will also benefit from free jazz improvisation workshops by leading jazz educators. Performances and workshops are all FREE except for the headline concert on Saturday night. Proceeds from the festival are donated to the Fraser McPherson Scholarship Fund for up-and-coming jazz musicians.
All big band and jazz fans will find this to be a highly rewarding event. Hope to see you there!