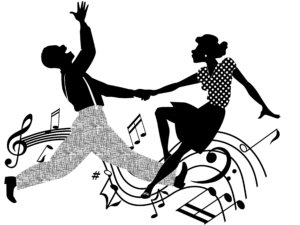 Saturday June 9th
Vancouver Alpen Club
4875 Victoria Dr, Vancouver, BC
(604) 874-3811
Dance lesson at 7, music at 8
Admission $15 (19+)
Buy tickets online at ticketzone.com/alpenswing, from band members, or at the door

Following the success of the first Swing Night at the Vancouver Alpen Club, we're pleased to announce that the Impressions Big Band will be returning to the Alpen on June 9th, 2018 for another evening of swinging dance music.
The Vancouver Alpen Club features one of the best dance floors in Vancouver (it's big and on springs, like the Commodore Ballroom). The bar features an assortment of German beer and wine, and you can also grab a delicious German meal at the restaurant downstairs (don't forget to reserve – it's a popular dinner spot!).
Once again, Impressions will be performing its extensive repertoire of swing dance tunes, with many featuring guest vocalist Peter Juric. You'll hear selections from Swing Era dance band greats like Artie Shaw, Glenn Miller, Count Basie, Duke Ellington, and Benny Goodman, along with Latin favorites and some contemporary pop tunes.
Also on the program – a lesson from well-known swing dance instructor Peter Dunlop. Peter plans to teach a dance called 'West Coast Express'. According to Peter, "the Hycroft Dance Team and I danced this several times last year out on the floor at many public events and everyone loved it and wanted to join in. It is based on the very popular 'West Coast' swing but with some additional very jazzy steps thrown in. It is easy to learn and very enjoyable to dance." You can see Peter in action in this video, with his partner Maria Morlin.
So just "direct your feet" to the Alpen Club on June 9th. We'll look forward to seeing you!

Sign Up for Emails About Impressions Events